The Academy of Music offers voice lessons & singing lessons in Georgetown for ages 7 and up, and adults of all ages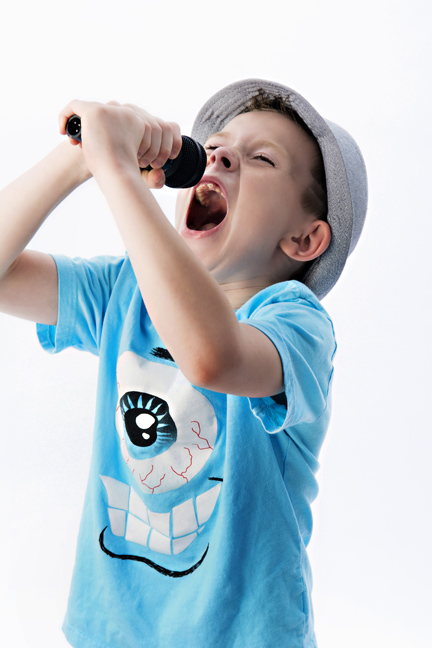 Overview
(For ages 7 and up)
We have many students who take voice lessons or singing lessons at our Georgetown music school. Students sing all kinds of music from their favorite artists to classical arias. Voice students may also sing in our semi-annual recitals.
Our voice teachers are highly qualified specializing in voice and sing everything from pop and jazz to opera. Our teachers all have extensive performance backgrounds.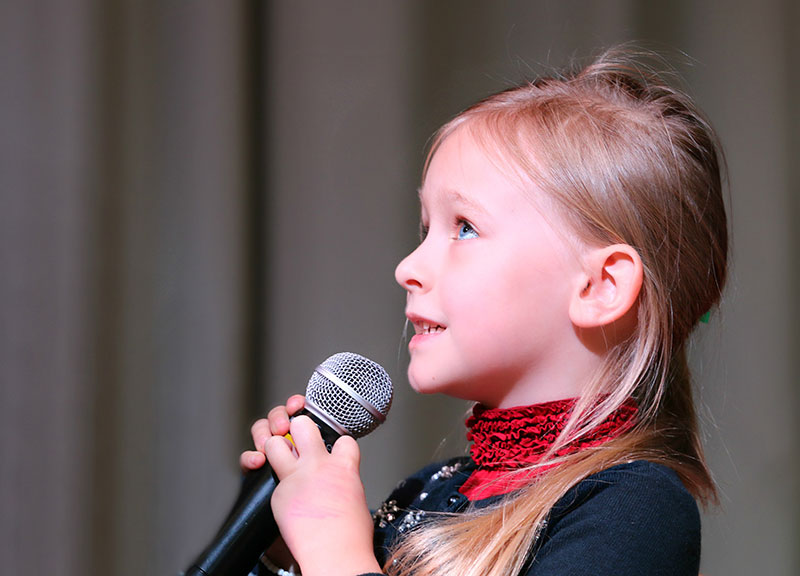 Here are a few of the things a student will learn in singing lessons:
How to breathe properly
How to increase their range
Pitch Control
How to read music and understand theory
How to project
Stage presence
Our school offers at least 2 optional performance opportunities each year with a Christmas recital and a Spring concert. We also have students that perform at local festivals and events. Our private, one-on-one voice lesson lengths are 30 minutes or 1 hour.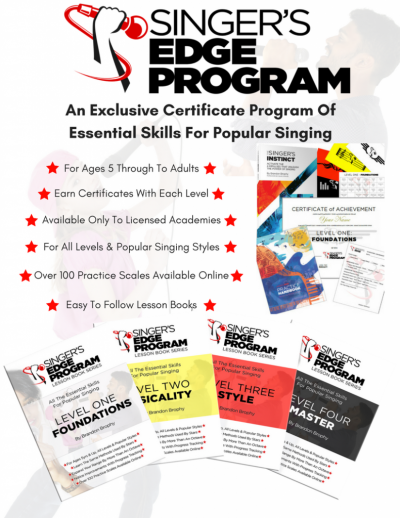 Interested in learning popular singing, but can't find can't find a music school or a voice teacher with specialized curriculum for it?
Search no more!  Our school is proud to be the only music academy in Georgetown to feature the Singer's Edge Program™ at no extra cost to our students!  The program features 4 levels building up skills in sequence, with accompanying lesson books available for purchase, and certificates at the end of each level, teaching you all the essential skills for popular singing!  The program also features hundreds of practice scales online for students to use at home, which makes weekly practice easy.  The program is great for all ages from 5 and up through to adults, and for all levels of singers from beginners to advanced!
Ready to start? You have nothing to lose.
IT'S EASY TO TAKE THE FIRST STEP
Sign up is easy and parent-friendly, with helpful staff at the front desk seven days a week to serve you. Because we only offer lessons on a month-to-month basis, there are no large upfront payments, no complicated contracts, no annual material or performance fees, and no semester minimums.
Lessons are first come, first serve, so contact us today to arrange your first lesson!
PRICING
$36.00 / 30 minutes
$72.00 / 60 minutes (Recommended for the serious student)
Private Music Lessons
Monday – Thursday 3:00pm – 8:30pm
Saturday 9:00am – 2:30pm
A one-time registration fee is $25 (due only at time of registration)
Music lessons are HST exempt
Fees must be paid by auto debit or pre-authorized credit card at time of registration
Interested in a different instrument?
We offer a wider variety of instruments to choose from: