Learn how to play Piano with Lessons in Georgetown
It's never too late to start piano lessons!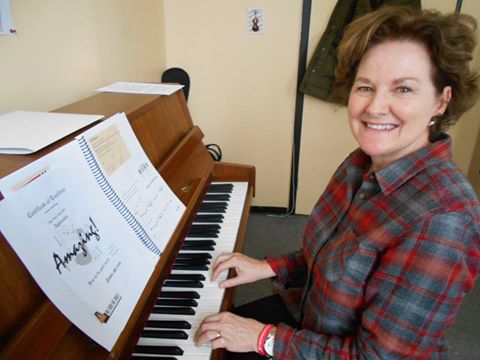 Overview
If you are an adult looking for piano lessons in Georgetown you have come to the right place! The Academy of Music has taught hundreds of adults how to play the piano.
Having worked with hundreds of adults in Georgetown and Oakville Ontario has taught us that adults have very different needs than children when it comes to learning the piano.
Finding the time to practice and working out a schedule for your lessons can be a challenge. The Academy offers piano lessons Monday – Thursday as early as 3:00pm and as late as 8:30pm.
Why Choose the Academy for your Piano Lessons?
Private one-on-one lessons so you can learn at a pace that you are comfortable with
University trained piano teachers
Play the music that you want in your piano lessons
You will never feel like you're being judged. We strive to create a relaxed an encouraging environment for all of our students, regardless of their age and level
We are conveniently located at 400 Guelph Street in Georgetown
Ready to start? You have nothing to lose.
IT'S EASY TO TAKE THE FIRST STEP
Sign up is easy and parent-friendly, with helpful staff at the front desk seven days a week to serve you. Because we only offer lessons on a month-to-month basis, there are no large upfront payments, no complicated contracts, no annual material or performance fees, and no semester minimums.
Lessons are first come, first serve, so contact us today to arrange your first lesson!
PRICING
$36.00 / 30 minutes
$72.00 / 60 minutes (Recommended for the serious student)
Private Music Lessons
Monday – Thursday 3:00pm – 8:30pm
Saturday 9:00am – 2:30pm
A one-time registration fee is $25 (due only at time of registration)
Music lessons are HST exempt
Fees must be paid by auto debit or pre-authorized credit card at time of registration
Interested in a different instrument?
We offer a wider variety of instruments to choose from: