The Academy of Music offers ukulele lessons in Georgetown for children as young as 4 to adults of all ages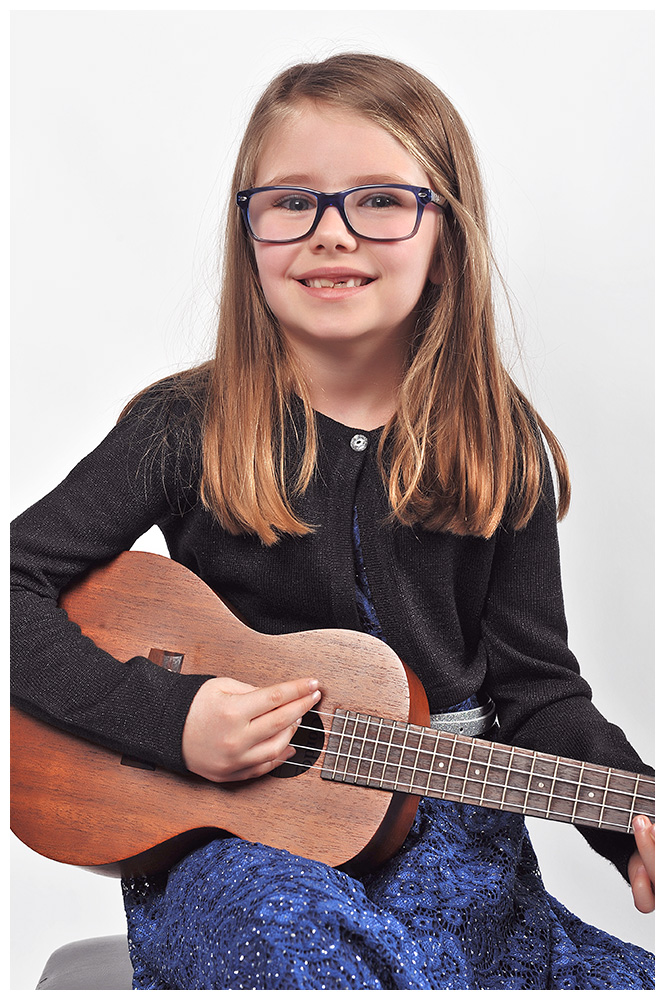 Overview
(For ages 4 and up)
Our ukulele lessons are great for children and adults of all ages.  Whether you want to play the Beatles, or Jason Mraz, our university trained and professional performance teachers will help you reach your musical goals.  You will learn how to read music, improvise on the ukulele, and play by ear.   Beginner ukulele students can expect to work on strumming chords, single note melodies, simple songs, and music theory.  All ukulele students are encouraged to bring CD's or their iPod to the lessons to learn how to play their favourite tunes.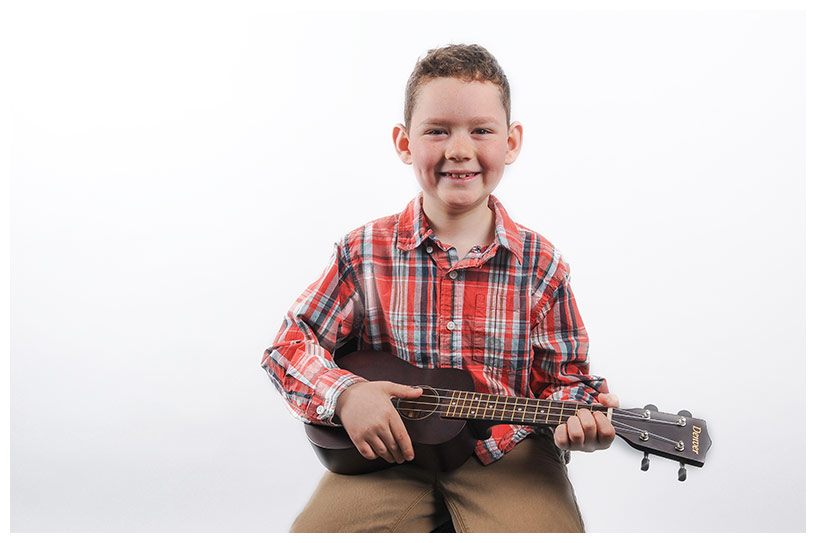 What styles of ukulele do you teach?
We offer lessons in soprano ukulele, tenor ukulele, and baritone ukulele.
Ukulele lessons for children
We recommend ukulele lessons for ages 4 and up.  Ukulele is one of the best instruments for children to start on. Many young ukulele students switch to the guitar when they are older. If you have a 4 – 5 year-old child who wants to learn the guitar, we would recommend starting with ukulele lessons first. The ukulele and guitar are played the same way, but are simply tuned differently. The smaller size if the ukulele makes it easier on little hands, and makes the transition smoother if they choose to switch to guitar.
Adult ukulele lessons
As an adult student, your teacher will help you learn your favorite songs, while at the same time gaining skills in sight reading, ear training, improvisation, and music theory. If you are an adult ukulele student, you will master the mechanics of the ukulele while playing the music you love. If you are a senior and are looking for music lessons as a fun challenge, you've come to the right place! Ukulele lessons are a great way to keep you busy, learning, growing, and stimulating the brain.
Ready to start? You have nothing to lose.
IT'S EASY TO TAKE THE FIRST STEP
Sign up is easy and parent-friendly, with helpful staff at the front desk seven days a week to serve you. Because we only offer lessons on a month-to-month basis, there are no large upfront payments, no complicated contracts, no annual material or performance fees, and no semester minimums.
Lessons are first come, first serve, so contact us today to arrange your first lesson!
PRICING
$36.00 / 30 minutes
$72.00 / 60 minutes (Recommended for the serious student)
Private Music Lessons
Monday – Thursday 3:00pm – 8:30pm
Saturday 9:00am – 2:30pm
A one-time registration fee is $25 (due only at time of registration)
Music lessons are HST exempt
Fees must be paid by auto debit or pre-authorized credit card at time of registration
Interested in a different instrument?
We offer a wider variety of instruments to choose from: