Piano Classes for Young Beginners
Piano Classes for Young Beginners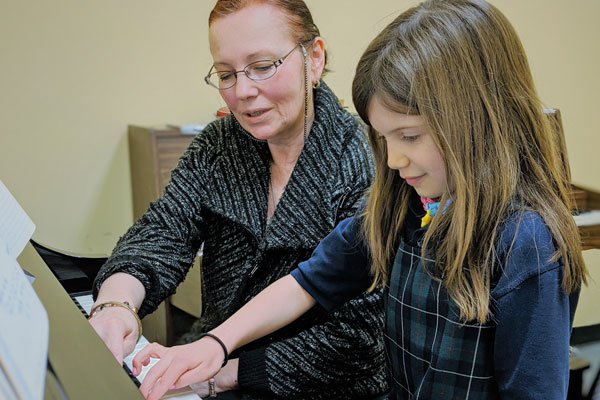 Overview
Our fun and engaging piano program was specifically designed with the young beginner in mind.   Students learn the fundamentals of music while at the same time learning how to play the piano.  The "My First Piano Adventure" program incorporates elements of piano playing, reading, and writing in a way that is fun and accessible to early beginners. This is done with the use of games, sing a long songs and writing activities. Recent studies suggest that playing and listening to music at an early age improves:
Learning and memory skills
Enhanced cognitive skills
Increased creativity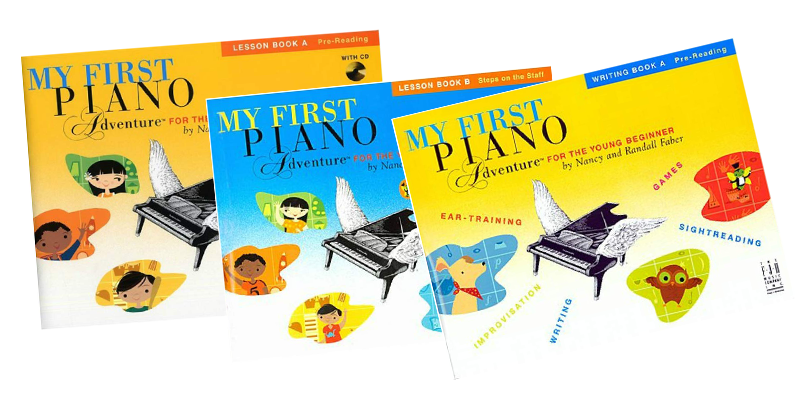 First Piano Adventure classes are private one on one lessons to allow your child to go at their own pace.
At the Academy of Music in Georgetown we have chosen the "My First Piano Adventure" as our teaching curriculum for the young 4 – 5  year-old beginners for the  following reasons:
It's a fun and well laid out piano course specifically designed for early beginners to start music studies
Strong focus on technique embedded in the book through playful technique games, chants, and carefully-composed pieces
The fun CD for the young student to listen, sing, tap, and play along with at the piano
Fun and colourful artwork that keeps the children engaged in the learning material
Effectively prepares children for private piano lessons
Ready to start? You have nothing to lose.
IT'S EASY TO TAKE THE FIRST STEP
Sign up is easy and parent-friendly, with helpful staff at the front desk seven days a week to serve you. Because we only offer lessons on a month-to-month basis, there are no large upfront payments, no complicated contracts, no annual material or performance fees, and no semester minimums.
Lessons are first come, first serve, so contact us today to arrange your first lesson!
PRICING
$36.00 / 30 minutes
$72.00 / 60 minutes (Recommended for the serious student)
Private Music Lessons
Monday – Thursday 3:00pm – 8:30pm
Saturday 9:00am – 2:30pm
A one-time registration fee is $25 (due only at time of registration)
Music lessons are HST exempt
Fees must be paid by auto debit or pre-authorized credit card at time of registration
Interested in a different instrument?
We offer a wider variety of instruments to choose from: